TAKE CONTROL TODAY
Start tracking your kegs with KegID
Looking for keg tracking software? The Hillebrand Keg Pros have your solution! Starting as low as $25 per month KegID includes innovative powerful features.
BOOK A DEMO NOW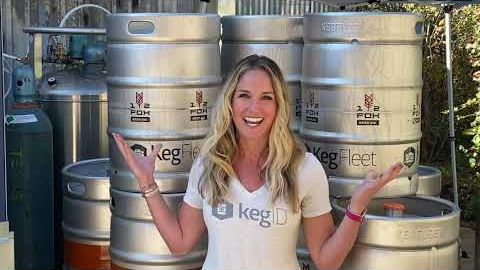 Click to let Keg Pro Andrea show you in 60 seconds, just how easy it is to track your kegs with KegID
Book a KegID demo now!
Working with Hillebrand has greatly improved our productivity. KegID is a crucial tool to our on site and off site teams. Quick turnaround times and awesome customer support make working with Hillebrand super easy
Chris Candiano, Presidet
Destination Unknown Beer Company
Hillebrand has been great to work with, kegs have always been delivered in a very timely manner with our logo and barcodes.
Bill Weller, Owner
Farmers Brewing Co., LLC
Hillebrand is a company that First Line Brewing has used for quite some time now. At the start of my business, Hillebrand was extremely helpful and motivating to myself and my business partner. They are reliable, trustworthy, and exceed our business partnership expectations.
Michael Maiorana, Co-Founder
First Line Brewing
Working with Hillebrand has always been great. All of the reps that I have worked with are always friendly, responsive and knowledgeable. The partnerships we have formed with Hillebrand are really great and looking forward to continuing working with them!
Alexandria Sitaras, Reverse Logistics Analyst
MolsonCoors
Hillebrand kegs are built to last! We love them, and with the KegID program it makes tracking as simple as taking a picture with a smartphone. One of the best features is the age tracking on how long kegs are out of the brewery and in circulation!
Zack Bigelow, Manager / Brewer
Ramshackle Brewing Company
Locust Post Brewery uses Hillebrand Kegs at our brewery. Hillebrand Kegs are wonderful, clean and sharp looking! They were delivered in a timely manner with our color banding. Using Hillebrand Kegs has made our brewery life easier, their customer service is wonderful! Thank you Hillebrand!!
Denise Cornwell, Owner
Locust Post Brewery
To work with Hillebrand is to tap into a network that opens many pathways to operational success. Hillebrand provides the logistical and financial flexibility that we need to navigate a dynamic industry and give our customers the best opportunity to achieve their goals. It's the ideal partnership for a growing business like Free Flow Wines.
Anthony Gutierrez, B.I. & Logistics Manager
Free Flow Wines
JFH has been a valued partner for more than a decade. Every time we have a new innovation they are there to support us with whatever we need.
Alejandra Luciano, Director of Operation
Gotham Project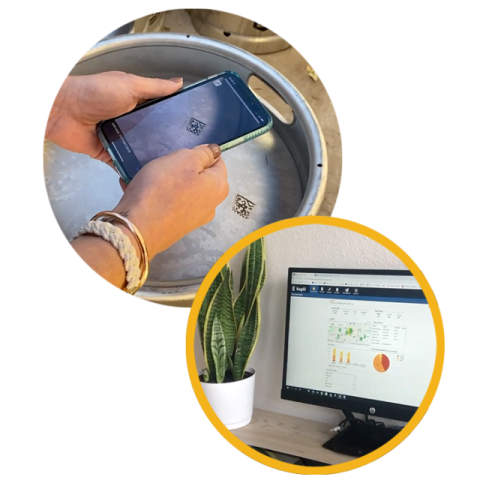 KEEP YOUR KEGS MOVING
KegID tracking software is an absolute must
KegID tackles this challenge by scanning your kegs to help optimize their usage. With KegID, you increase accountability - and minimize loss - of your kegs. Scan your kegs and make informed business decisions using KegID's real-time data and business intelligence.
BOOK A DEMO NOW

Innovation included
Keg scanning functionality
Quick setup time & easy to use
Optimize keg return cycles
Improve keg management
Improve keg accountability
Increase visibility of kegs and pallets
Minimize mounting keg loss rates
Preventive keg maintenance made easy
Provides real-time data and business intel
Quality control & product freshness reports
Total keg fleet control
Batch traceability
Works with Kegspediter keg management
Embeddable beer map
Choose your pricing tier

NANO TIER
Track up to 150 kegs
$25 USD/month
---
Additional kegs
0.20¢/keg


BREWPUB TIER
Track up to 300 kegs
$55 USD/month
---
Additional kegs
0.20¢/keg



TAPROOM TIER
Track 500+ kegs
$100 USD/month
---
Additional kegs
0.10¢/keg